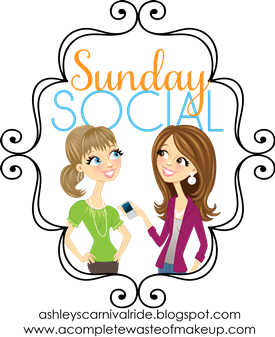 Best trip you've ever been on
I would probably have to say my honeymoon. J and I went to Disney and it was so wonderful just spending time together. We were married in January and had to wait until the summer to take the trip (since I'm a teacher) but it was well worth it!
Best idea for a girls weekend trip
Emily and I are going to Chicago soon and I'm very excited!! It won't be anything too crazy but it's nice to have a girls weekend away!
Best idea for a couples trip
I really want to go to a Sandals Resort. I love children (I'm a teacher after all) but it would be nice to go on a vacation where there are only adults. I think it would be a little quieter and peaceful. We've also been talking about going on a cruise. Neither one of us have been on one so I think it would be fun. Also anytime it's just me and J going on a vacation together; I am happy. It doesn't matter where we go :)
Best vacation on the cheap
Any deal you can get from Groupon! We stayed at The Club at Hillbrook close to Cleveland last winter. It was so nice to get away to some place that was a few hours away and an easy drive. It was beautiful in the winter, especially with all of the Christmas decorations. We also loved Chagrin Falls!
Place you most want to visit
Ideally I'd love to travel everywhere but I hate flying. Like completely awful fear to the point that it drives me crazy just to think about it. I'd love to see all 50 states, especially Alaska, Greece, Italy, Spain, and Poland.
Vacation/Travel necessities
I basically pack everything but the kitchen sink. Packing extra contacts is a must! May seem weird but I've been on vacation where I had to wear my glasses for a few days because my contact tore. It was not fun.
1. Purse that is easy to carry around and close to your body, especially if you're in a big city
2. Tennis shoes are a must for every vacation, whether it's for walking long distances or working out
3. Batteries!!
4. Makeup...including sunscreen!
5. iPad to look up places to go and things to see. We love using Urbanspoon!
6. Sunglasses x2
7. A good travel bag
8. Camera to capture all of the memories!